Exclusive Home Loan Offer for Nurses and Medical professionals.

You Can Purchase a Home With Just a 10% Deposit.
Save up to $30,000 in LMI*
​
Enjoy special rates exclusive to medical professionals.
​
Borrow up to 90% of the property value, with NO LMI.
​
Fast home loan approvals (Plus our service is free)
​
Offer available for purchases, refinances and top ups.
​
Home and investment purchases
​
Award
Winning
Team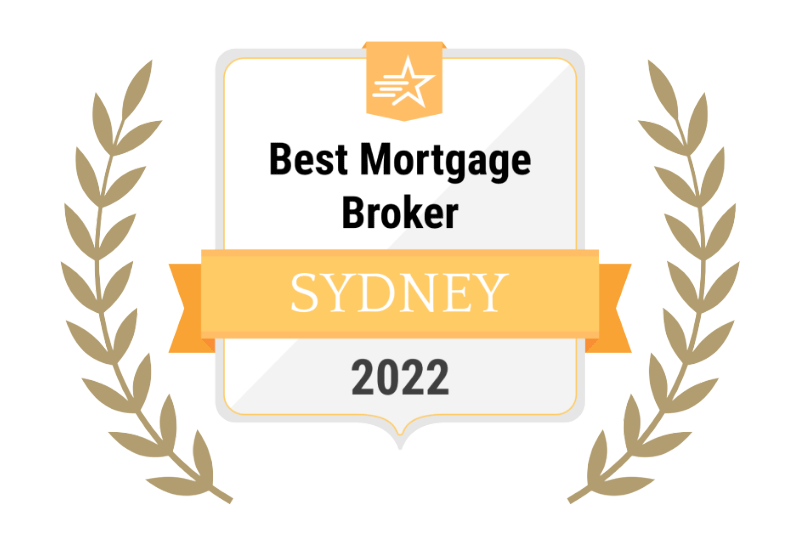 How we can save you $30,000* on LMI Premiums and get you into the property market faster.
LMI, or Lender's Mortgage Insurance, is a type of insurance that safeguards the lender in case the borrower can't repay their home loan. Normally, LMI is needed when a borrower's loan-to-value ratio (LVR) exceeds 80%, indicating they're borrowing over 80% of the property's value. However, qualified medical professionals can take advantage of a specialised home loan package, allowing them to borrow up to 90% without the need for LMI. For example, if you're looking to purchase a $1.2 million property, your required deposit is just $120,000 instead of the usual $240,000 needed to avoid LMI.
The Table below shows the different LMI savings based on loan amounts.
We make the home loan process easy for our health care professionals
Send us an enquiry or call us on 1300 103 998. Our team will call you within 30 minutes during business hours.
We will review your situation and find the best lenders for you within 48 hours. Rest assured, we'll also negotiate the best rates with these lenders.
Once you pick the lender, we'll prepare your application and oversee the entire process to get your home loan approved.
To qualify for this exclusive offer, you must a registered healthcare professional or nurse/mid wife in Australia. See the list of requirements below.
​Work as a nurse in your current employment for 6 months or 12 months in the same industry.
Actively registered with AHPRA
Provide two current pay slips showing YTD income.
For businesses, you will need to to provide tax statements.
*Please note, this list is not exhaustive, contact us to see if you qualify.
Reviews from our happy clients
What's refinancing?

Refinancing is when you take on a new home loan and use it to pay off your existing loan. There's many reasons why people consider refinancing. One of the key reasons is to take advantage of better interest rates. With the RBA increasing rates significantly this year, many homeowners can save thousands of dollars in interest repayments when they refinance to a lower rate.

What are the benefits to refinancing?

Get a more competitive interest rate. A lower interest rate can save you thousands of dollars each year. Help you consolidate debts such as credit cards, car loans, personal loans into one monthly repayment usually at a lower interest rate than you are paying. Reduce your monthly repayments Unlocking equity for other projects. This includes buying an investment property, funds to renovate your existing home, keep more cash in the bank, go on holidays etc. If you are coming off a fixed loan product, it's best you look at refinancing to ensure you remain on a competitive rate. Changing your loan structure to suit your needs. You may want to consider fixing your home loan if you believe interest rates will continue to rise or opt to fix part of your loan and keep the other part variable. Your mortgage broker can work out the different scenarios to help you make the right decision. If you are considering refinancing, give us a call on 1300 103 998, our professional mortgage brokers will help access your situation and help you determine if refinancing is the right option for you.

How much does it cost to refinance my home loan?

Refinancing does come at a cost, so it's important to weigh up the savings you get from refinancing against the cost of refinancing. On average the cost to refinance ranges from $600-$800, depending on your existing and new lender. From time to time, lenders will run special promotions like cashback which will offset the fees associated with refinancing. Your mortgage broker will know the best deals in the market and help you negotiate harder with the lender. Here are some fees associated with refinancing. Discharge fee: An administration fee paid to your current lender to prepare the paperwork to pay out your existing loan. Application fee: Charged to set up your loan application with the new lender. Valuation fee: Your new lender may charge a fee to have your property valued by a professional property valuer. Break cost: this applies when you refinance within a fixed period of your home loan. For example, if you are on a 3 year fixed interest product and decide to refinance after the second year, your existing lender will charge you a break cost. To find out your break cost you will need to contact your existing lender for the payout figure. Lender Mortgage Insurance (LMI): One off fee only applicable if you have less than 20% equity in your property. The new lender will \ charge you LMI to protect them against mortgage default. Some of these fees can be negotiated by your mortgage broker. They have great relationships with lenders and may be able ask lenders to waive some of these fees or request special rebates to offset these fees.

Reasons to refinance

1. Refinance to get a competitive interest rate. With so many lenders and thousands of mortgage loan products on the market, lenders will use interest rates with a mix of other promotional offers to attract customers. Promotional offers can include cash back, rewards points, first year promotional interest rates etc. All offers have conditions attached and the best way to find out if you are eligible is to speak to your mortgage broker who will assess your situation and identify the best offers in the market available to you. Mortgage brokers receive regular updates from lenders and stay up to date with the latest offers. 2. Consolidate Debt. If you have a number of outstanding debts including credit cards, car loan or personal loan, refinancing to consolidate your debts can save you both time and money. The way it works is your debts will be combined and rolled into your mortgage, making it easier to manage your finances. Consider these benefits Your credit card may attract an interest rate of 19%, if this is rolled into your mortgage your interest rate will be the same as your mortgage rate. If you decide to cancel your credit card once you roll over your mortgage you can be saving on associated annual card fees. The term rate for repayments of your outstanding debts will be the same as your mortgage term, thereby reducing your monthly payback portion. Instead of managing payment across different credit providers, you can combine these into one easy monthly payment. 3. Refinance to unlock equity to buy your next investment property. Our property market has seen significant growth in the past few years. If you've owned your home for a few years, there's a good chance you've built up some reasonable equity, and this can be a great resource when it comes to using the equity from your home as a deposit for an investment property. Calculating your home equity. Your home equity is the difference between your property market value and the balance remaining on your mortgage. For example, if your home is worth $1,000,000 and you have $600,000 remaining on your home loan, your equity is $400,000. Most lenders will allow you to borrow up to 80% without incurring LMI. In the situation above the banks will lend you 80% of $1,000,000 minus your remaining home loan of $600,000. 80% of $1,000,000 is $800,000 $800,000 minus your existing home loan of $600,000 is $200,000 By refinancing your home loan you could potentially use the $200,000 equity to put towards a deposit for your investment. How much your home is worth is very much determined by the valuation of your lender, sometimes the valuation can differ significantly from one lender to another. Your mortgage broker will help you organise valuation assessments from the selected lenders and provide you the most favourable outcome

Would I need to pay LMI If i refinanced my home loan?

This is dependent on your LVR ( loan to value ratio). Banks will charge you LMI if your loan is more than 80% of the value. Banks will have your property professionally valued at the time of assessment and the valuation may come in different for different lenders. If you incurred LMI when you got your first mortgage and if your property has not increased in value or if you have not paid down your mortgage it's likely you will be charged LMI again by the new lender. Your mortgage broker will work out all the numbers and determine if refinance is the best option for you, they may suggest you wait a couple of years if your interest savings is not significant to cover the additional LMI.

Cash back and special rate offers when you refinance your home loan.

From time to time, different lenders will offer incentives to attract customers to switch over to their product. These incentives can include cash back offers, which helps to offset the cost to refinance and gives you extra money in your pocket. Other promotional programs lenders will run include frequent flyer bonus points give away and competitive fixed and variable rates. Speak to us about the latest promotions in the market and see if you qualify.
© 2023 by Simple Easy Finance Pty Ltd ABN 30615356922 | Credit Representative (CRN 494658) of BLSSA Pty Ltd | Australian Credit Licence No. 391237 |
​